Social textile;
public space intervention;
(2021.);
In collaboration with Angelina Nonaj


Have you ever thought about what kind of social interactions are allowed within the urban environment?

In the current context of the city of the Hague, the urban planning of the public space does not seem to encourage intersection of different cultures and realities.
Therefore, spontaneous encounters are losing their priority in people's life.

Art is a way to activate critical discourse, help to raise questions, tell stories, show blind spots, invite people to get involved.The possibility of experiencing togetherness, connection and collective empathy is achieved by creating a piece carrying transcultural meaning. In order to represent this idea of safe space and reciprocal trust, we are going to produce an object of everyday use, the carpet, which symbolizes familiarity, comfort and warmth.

Our idea is to bring this object outside, in different neighborhoods of the city, where the "blind spots" of social life reside due its urban solutions. Our intention is to document this process and all the interactions with the help of audiovisual strategies, which will be used as base material for the construction of our concluding work.

The medium of Photography is going to be constantly affected and questioned by this project as it will serve as ground of construction and "matter" for deconstruction of its meaning.

The purpose of this Collaboration is rooted in both our motivation and final goal: to create a possibility of exchange and growth through facing different perspectives on the same matter of concern.

Marks, disrupting the space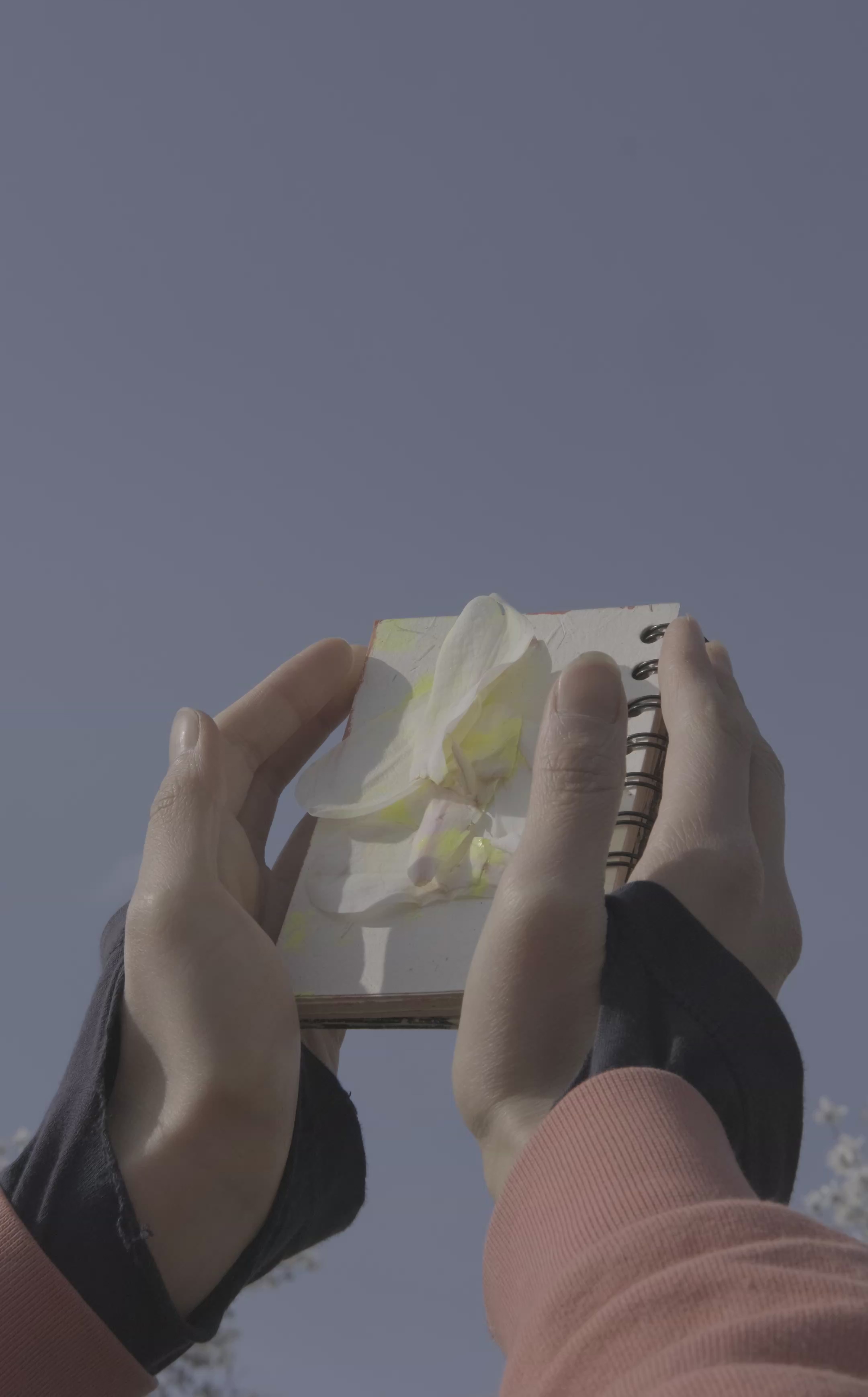 The Hague,2021.